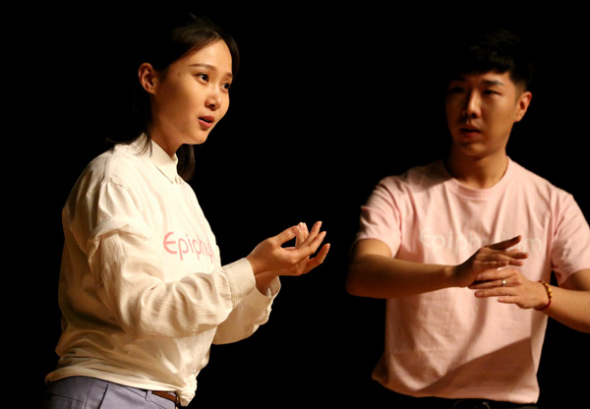 Actors of the Northern Kunqu Opera Theater display a new show Epiphyllum which will make the debut in Beijing on May 30 and 31. (Photo: China Daily/Du Lianyi)
A new production is looking to bridge the gap between the performing style of Kunqu Opera and the tastes of modern theater audiences.
About a year ago, when Huo Xin started watching Eternal Love, a 58-episode TV series adapted from the online novel titled Three Lives, Three Worlds, Ten Miles of Blossoms, he became enchanted by the bittersweet romance between the fox princess and the dragon prince.
After watching the TV series, which received more than 30 million online views on major Chinese video-streaming platforms, a question popped into his head: "Why is this TV series is so popular with younger viewers?"
Then a second question came to Huo's mind: "If a similar story was told in a Kunqu Opera show, could it be as popular with younger audiences?"
For Huo, a 32-year-old Kunqu Opera director at the Northern Kunqu Opera Theater, a 60-year-old theater based in Beijing, he has been trying to connect Kunqu Opera, one of the oldest traditional forms of Chinese opera with about 600 years of history, with the younger generation.
Over the space of two weeks, he watched the entire TV series again, and realized that a Kunqu Opera performance could be a vehicle for presenting this kind of story.
He then wrote a script about a love-triangle between a man, a woman and an epiphyllum (cactus flower) fairy, which he turned into a 100-minute Kunqu Opera show, titled Epiphyllum.
The show will make its debut at Beijing's Long Fu Theater on May 30 and 31.