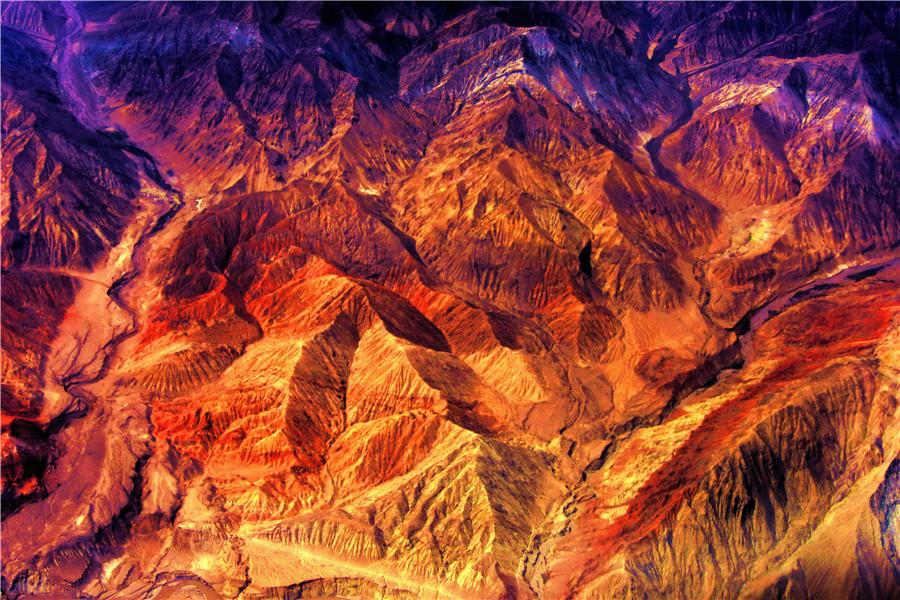 The Flaming Mountains, lying near north Turpan along China's ancient Silk Road, show a remarkable landscape with red and black gullies and trenches. (Photo by Ju Chuanjiang/chinadaily.com.cn)
These striking gullies and trenches are part of the Flaming Mountains, lying near the northern rim of Turpan along the ancient Silk Road and stretching over 100 kilometers from east to west.
It is the hottest place in China and the wind eroded red sandstones show the mountains as a firing dragon, a true wonder of nature.
Prev Button
Next Button