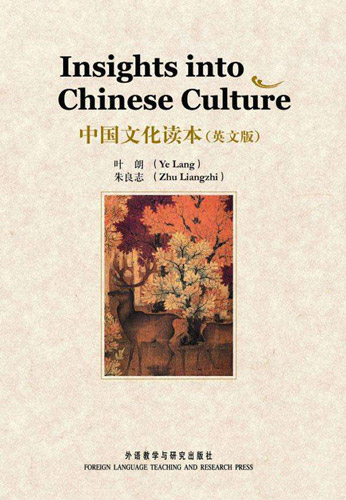 1. Insights into Chinese Culture
As an overview of Chinese culture, this book presents informative historical facts all the way to current cultural phenomena. Covering Chinese customs, scenic spots, science and technology, folk art, literature and international cultural exchanges, it serves as a perfect kick-start for anyone eager to learn about China. (Photo provided to chinadaily.com.cn)
April 23 bears great significance on the history of world literature. It is on this day in 1616 that Miguel de Cervantes, author of Don Quixote, and William Shakespeare, widely recognized as the greatest English writer, both died.
It also marks the date of birth or death of other big names including Vladimir Nabokov who wrote Lolita, Nobel laureate Haldor K. Laxness and French novelist Maurice Druon.
In 1995, the UNESCO's General Conference held in Paris designated the World Book Day on April 23 to pay homage to books and writers worldwide and to invite everyone to be a lifelong reader.
The following reading list consists of 6 books, 4 in English and the others in Chinese, about China and Chinese culture. Written by distinguished scholars, they offer a comprehensive introduction on the cultural root and outlook of China.
Prev Button
Next Button