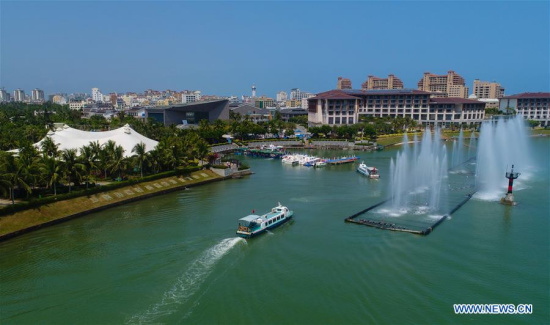 Photo taken on March 23, 2018 shows the Inaugural Ceremony Site of Boao Forum for Asia, Qionghai City of south China's Hainan Province. (Xinhua/Yang Guanyu)
China's island province of Hainan will control the number of new cars by setting registration quotas.
Starting from August 1, license plates for new cars, except new-energy ones, can be obtained by either a lottery-style system or bidding, the provincial government announced Tuesday night.
The precise quota has not yet been announced. Registration of new cars will halt between Wednesday and July 31.
Hainan plans to have all its vehicles run on new energy by 2030 to promote green development.
The island has more than 9 million people and about 1.18 million vehicles. It plans to introduce 5,600 new energy vehicles into the market and build more than 10,000 recharging posts this year.