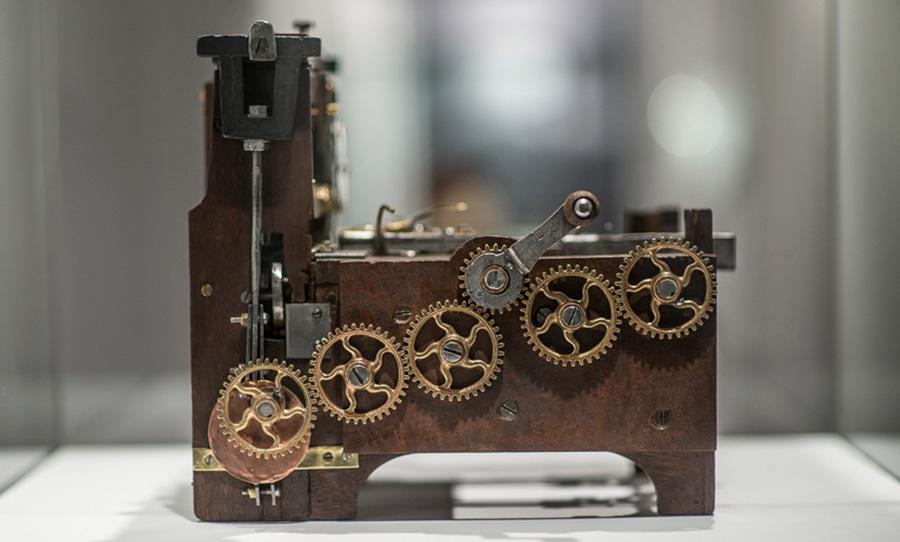 American philosopher Ralph Waldo (1803-82) Emerson once said, "We are all inventors, each sailing out on a voyage of discovery, … The world is all gates, all opportunities." (Photo/China Daily)
An inventive spirit gave boost to the mechanical development of the United States in the 19th century, pushing forward the country's industrial leap.
A touring exhibition centering around the U.S. innovations of that period is showing in several Chinese cities dozens of paten models from the Hagley Museum of Library in Wilmington, Delaware.
The Spirit of Invention brings models designed and made by 19th-century inventors who attempted to bring changes to every aspect of life, from a sewing machine, a wool scissoring machine, a printer to an engine.
Inventors at the time must hand on models when applying for patents. Some did on their own and others worked with craftsmen. The preservation of these models allow people today to admire their innovative efforts.
The exhibition was shown in Beijing, at Tsinghua University Art Museum, and will travel to Shenzhen, Shanghai and Wuhan.
Prev Button
Next Button