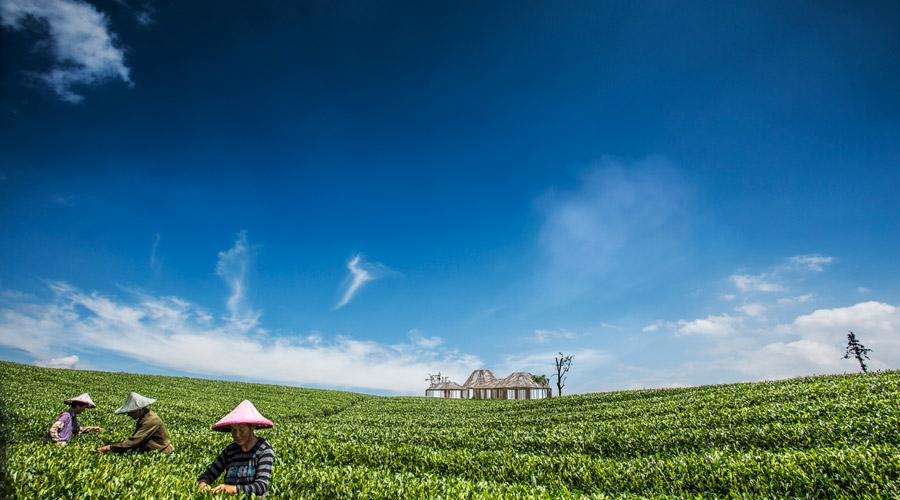 Pine Park pavilion (Photo provided to China Daily)
Xu Tiantian believes in community rather than grand statements
Over the past four years Xu Tiantian has traveled between Beijing and Songyang in Zhejiang province numerous times. In fact she has become so attached to the city that she says she regards it as her child.
Considering that she has left indelible traces of herself across Songyang's landscape by designing 20 public buildings, 15 of them now complete, in various areas of the city, that analogy may well be right on the money.
In March all of Xu's completed Songyang projects went on display at the Aedes Architecture forum in Berlin, and late this month they will go on display at the Venice Biennale of Architecture.
Songyang has more than 400 villages with a total population of about 240,000, and tourism and tea are the city's key industries - this in an economy that remains solidly agrarian. Xu, 42, says that when she first visited Songyang, in 2014, it seemed that she was stepping into the past. Time seemed to crawl and the clear message from its many old buildings seemed to be "Urbanization has not caught up with us yet."
She went to a tea garden where she designed bamboo pavilions, marking the start of her connection with the "utopia city", which Xu reckons exists in the fable of the ancient Chinese poet Tao Yuanming, in which people live in harmony with nature and forget about the outside world.
For hundreds of years many Chinese intellectuals have dreamed of living in Tao's utopia, she says, and it is what has guided her in designing buildings one after another in Songyang.
Prev Button
Next Button