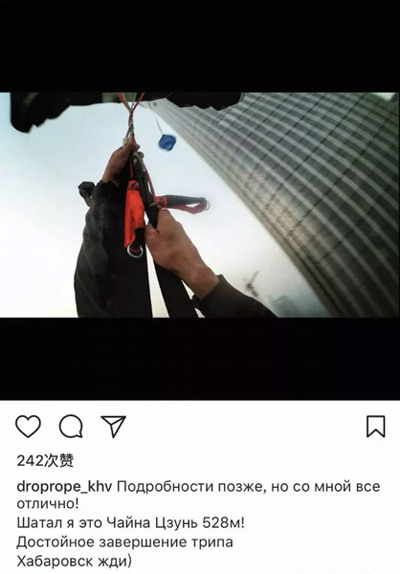 (Photo/Chinadaily.com.cn)
A foreigner who parachuted from a skyscraper under construction in Beijing's Chaoyang district will be detained for 10 days for disturbing public order, district police said recently.
The foreigner landed on a nearby road and left around 6 am on April 1, and police caught him on April 2, officers said. Police gave him a punishment in accordance with Chinese law, Beijing Youth Daily reported on Tuesday.
The parachuter was Alex Pykhov, a Russian extreme sports fan, and he posted a photo from a 528-meter height at "China Zun," a super skyscraper in Beijing, on his social media account.
The Russian previously tried parachuting from high buildings in other Chinese cities such as Guangzhou, and uploaded videos on social media.
Before the jump in Beijing, he put a photo of the city's CBD area on his social media account on March 30, saying he would parachute there.
A parachuting trainer surnamed Chen said jumping from high buildings in urban areas is dangerous to the jumper and the people around them, because atmospheric conditions in urban areas change faster than in open areas.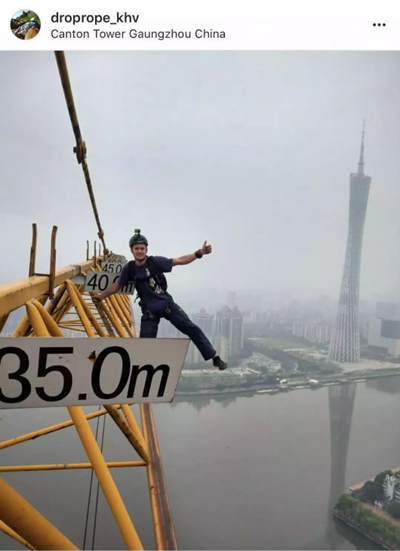 (Photo/Chinadaily.com.cn)