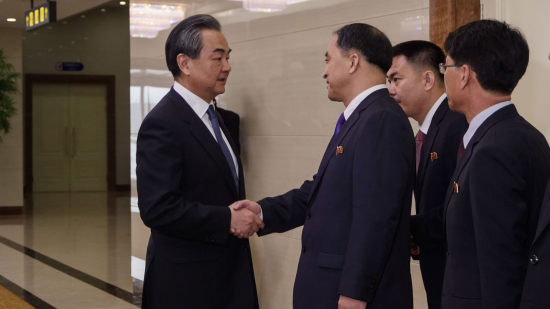 Chinese State Councilor and Foreign Minister Wang Yi arrived in the Democratic People's Republic of Korea (DPRK) on Wednesday.
Wang is visiting from Wednesday to Thursday at the invitation of the DPRK Foreign Minister Ri Yong Ho.
The trip comes after the historic summit between DPRK leader Kim Jong Un and the Republic of Korea (ROK) President Moon Jae-in and ahead of the planned meeting between Kim and U.S. President Donald Trump in a few weeks.
The DPRK leader previously visited China in late March.