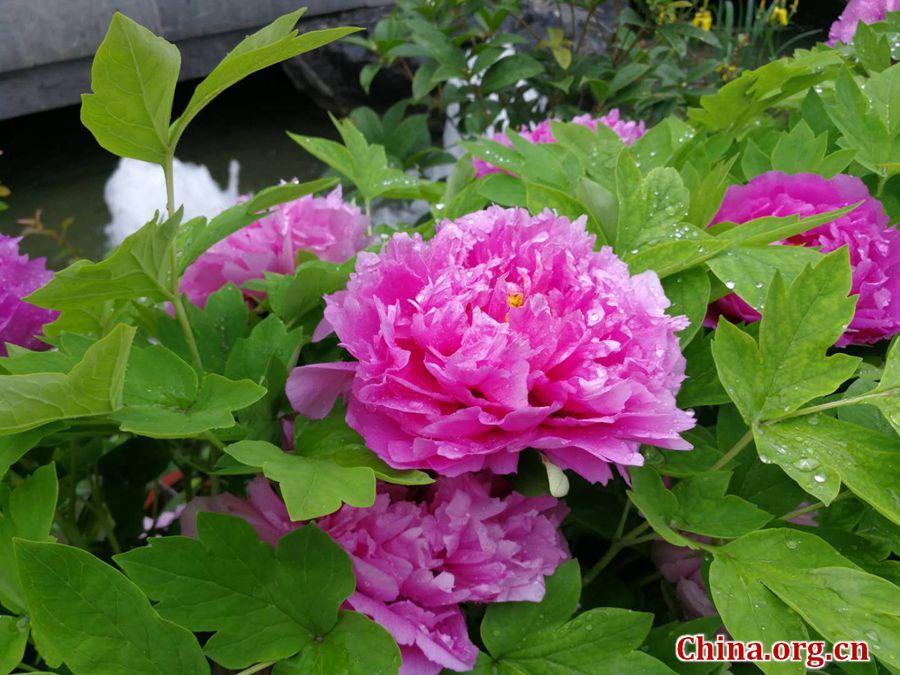 Peonies are in full blossom at the Luoyang International Peony Garden in late April, 2018. Covering about 30 hectares, it is the largest and most famous garden in central China's Henan Province. (Photo/China.org.cn)
The blooming season is about one month, usually from mid-April to mid-May. Hundreds of varieties of peonies from both home and abroad are planted in the gardens; yet Luoyang exports fewer than 100,000 Chinese herbaceous peonies to foreign countries and regions each year.
Almost every Chinese person knows Luoyang as the "city of peonies." The flower is seen to symbolize royalty, as the peony has been called the King of Flowers for its magnificent beauty and unrivalled charm.
Prev Button
Next Button