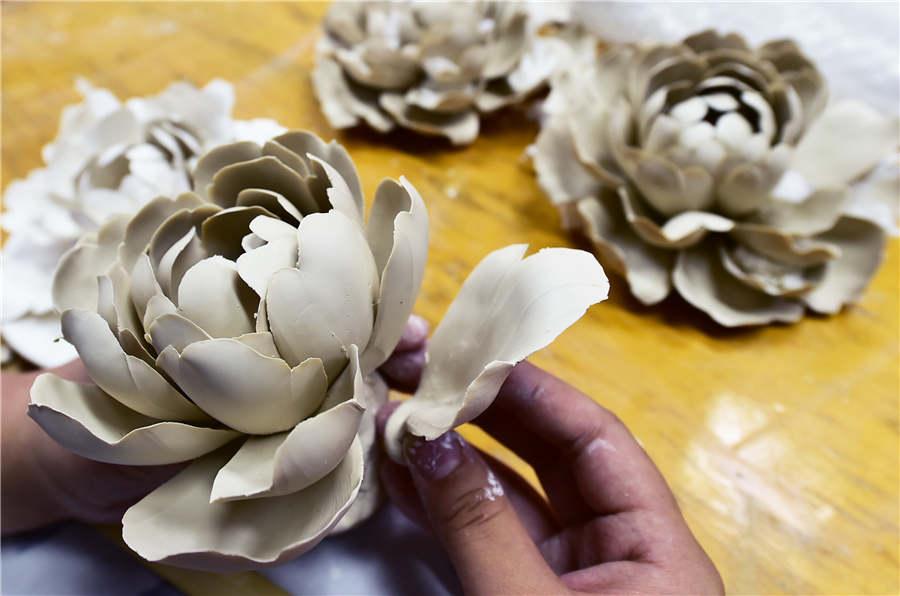 A worker kneads peony petals at a workshop in Luoyang city, Henan Province, on April 30, 2018. (Photo/Asianewsphoto)
Peony porcelain, a unique variety of firing porcelain in Luoyang, reflects a combination of peony imagery with Chinese porcelain culture.
The porcelain uses kaolin as raw material, which is kneaded into shapes like petals, pistils, buds, roots, stems and leaves, then stuck together for firing, glazing, coloring and calcination. Finally, lifelike "peonies" bloom in porcelain form, attracting visitors nationwide.
In recent years, the peony porcelain industry has flourished in Luoyang, enriching the local tourism business.
Prev Button
Next Button