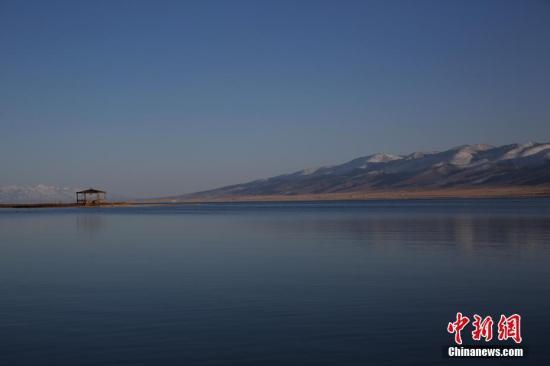 File photo of Erlangjian scenic area of Qinghai Lake. (Photo: China News Service/Luo Yunpeng)
The area of Qinghai Lake, China's largest salt lake, reached 4,432.69 square km during the dry season, an expansion of 7.31 square km compared with last year.
The figure represents an 18-year record high for the lake's area during the dry season, according to the Qinghai Institute of Meteorological Sciences (QIMS).
The largest recorded area of the lake, situated in northwest China's Qinghai Province, was 4,477.53 square km in 1974.
The expansion is due to abundant precipitation in March and April in the surrounding area, according to Liu Baokang, an engineer at the QIMS.
In the context of global warming, climate of the Qinghai-Tibet Plateau has become more humid and warm, resulting in greater flows in rivers that empty into the Qinghai Lake, said Liu.
The expansion of the lake will result in bigger habitat and richer food for wildlife, and improve the local environment, Liu said.