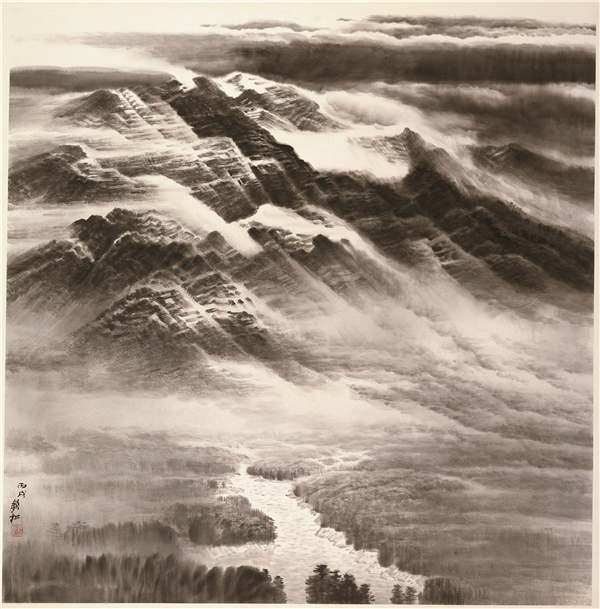 (Photo provided to chinadaily.com.cn)
Throughout decades, Guangzhou-based landscape painter Xu Qinsong has injected his thoughts on nature, universe and their relationship with human being into his grand ink mountain-and-water creations.
At his current exhibition at the Guan Shanyue Art Museum in Shenzhen through Sunday, Xu not only showcases dozens of his such works. But also, he uses 3D technology to convert his paintings into three dimensional moving images and project them on screens at the exhibition.
By doing so, the exhibition, titled In the Soul, Mountains are Galloping, brings the audience an immersive environment in which people get a better feeling of "woyou", or literally traveling while lying down. The expression holds a classic idea in the realm of Chinese ink paintings that mountain-and-water landscapes allow people to have a mental wonder around the world without having to leaving home.
Prev Button
Next Button