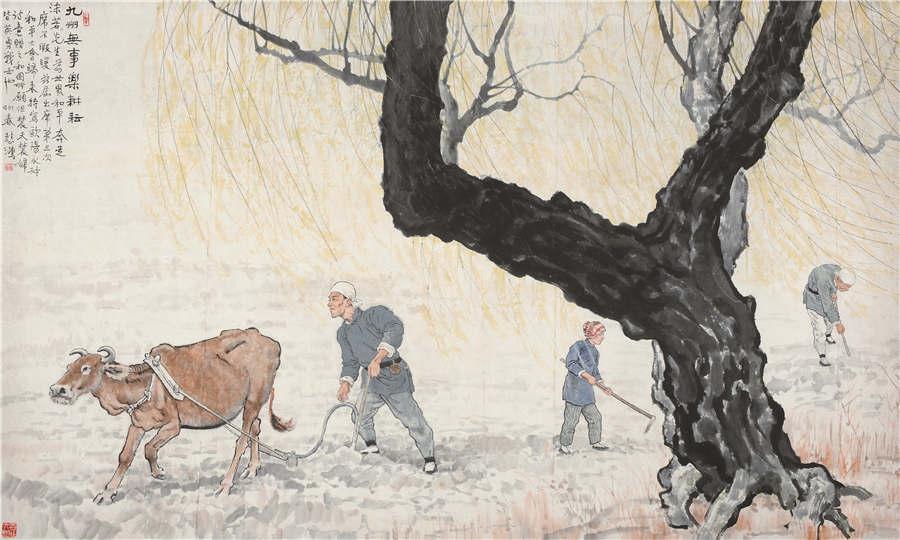 Happy Farming in A Peaceful World, by Xu Beihong (Photo provided to chinadaily.com.cn)
Four paintings by the famous artist Xu Beihong (1895-1953) will appear in Poly International Auction's spring sales in Beijing, including an ink work titled Six Horses and an oil painting A Panorama of Himalayas.
The two paintings, both created in the 1940s, are now on show at an exhibition on Xu's art at the Poly Art Center in Beijing through Thursday. Some 50 paintings from private collections at home and abroad navigate through Xu's career and encompass his most iconic motifs such as horses, lions and court beauties.
The centerpiece is an ink painting depicting a serene rural scene, titled Happy Farming in A Peaceful World, which Xu produced in 1951. It is the highest paid for the artist at auction, fetching 266.8 million yuan ($41.9 million) in 2011.
Prev Button
Next Button