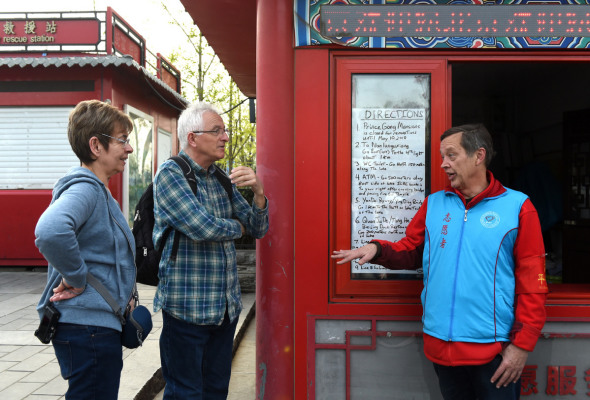 Gao talks with foreign tourists. (Photo/Xinhua)
Gao first arrived in Taiwan from the US to learn the language in 1973. His Chinese name was given by the captain of the ship he took and based on his English name, Terry Crossman.
Majoring in Chinese language and cultural studies in university, Gao was transferred by his company to work in Hong Kong after graduation.
"During the 12 years in Hong Kong, I learned how to speak Cantonese and had two children with my wife from Singapore," Gao said.
He was then transferred to his company's Beijing office in 1995.
"I'm acquainted with many foreigners here," Gao said. "Beijing is my home."