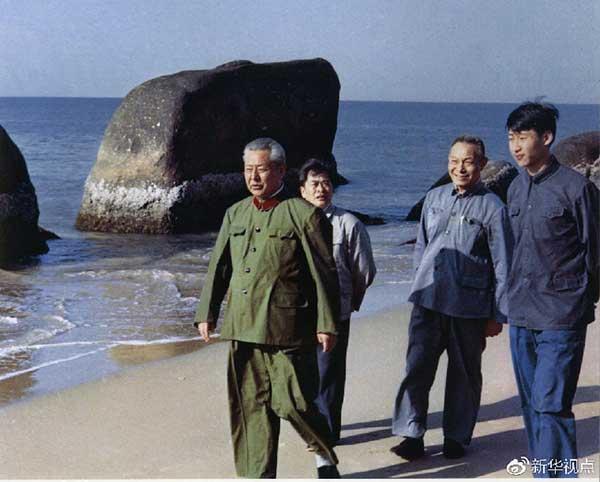 Xi Jinping (R) accompanied PLA Marshall Ye Jianying during an inspection tour in Hainan in 1979. (Photo/Xinhua)
Exactly 30 years ago on April 13, the resolution on establishing Hainan province and the Hainan Special Economic Zone was passed during the first session of the 7th National People's Congress (NPC).
Now three decades later, on the same day this year, President Xi Jinping delivered a speech to commemorate the 30th anniversary of the founding of Hainan province and the Hainan Special Economic Zone in South China. "Hainan will become an example of the nation's image," he said.
Back in 1979, Xi visited Hainan with his father, Xi Zhongxun, then-Party chief of Guangdong province. When Xi visited the island again in 2013, he said Hainan has undergone dramatic changes.
"It has been a long time since we last met, and I hope it will be a long time before we have to part." Xi has always cared about Hainan's development and visited the island several times.
Prev Button
Next Button