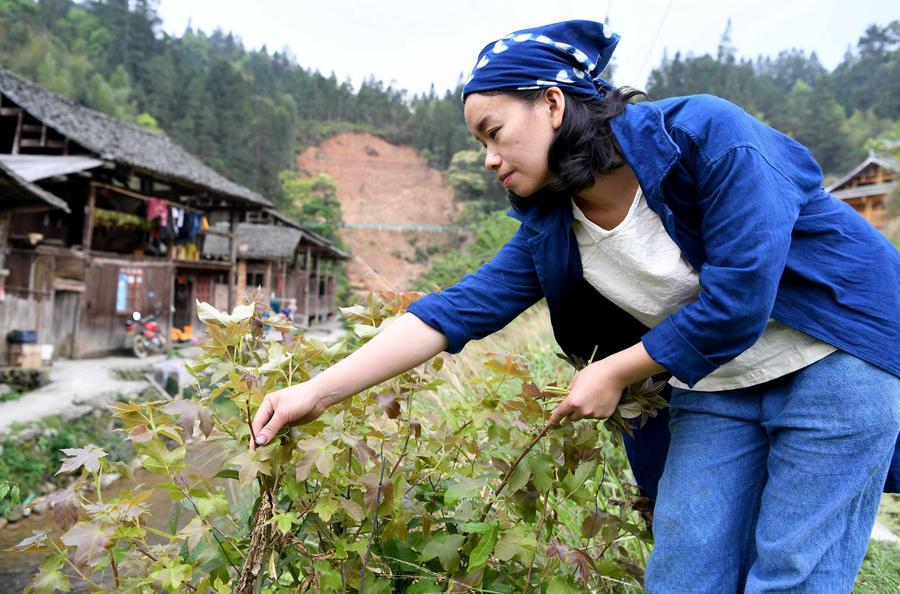 Yang Chenglan picks leaves for natural vegetable dye at Zaima village, Rongjiang county, Southwest China's Guizhou Province, April 12, 2018. (Photo/Xinhua)
Yang Chenglan, a member of the post-1980 generation from the Dong ethnic group, is the first college student from her village, and also the first to return home to run a business.
In March 2016, Yang and her husband Wu Fangjun gave up their jobs in the city and started a business producing and selling the ethnic group's handmade cloth online.
After two years, sales from the couple's online shop reached more than one million yuan ($159,217), and products sold well in Beijing and Shanghai, as well as South Korea and Australia. The couple also set up a workshop, helping other villagers make the cloth.
Prev Button
Next Button