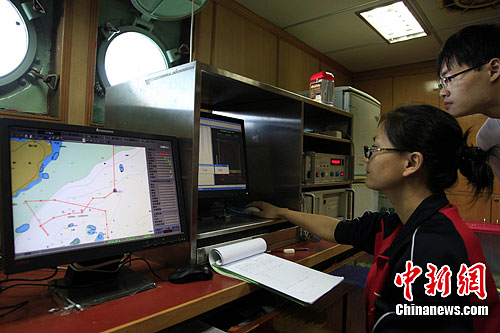 Nanhai (CNS) ? The marine research ship "Shiyan 3" returned to its scheduled sea area Monday morning to continue carrying out its oceanic survey.
A broken geological sampling winch had forced the boat to return to Guangzhou for repairs.
Scientific investigation on the sea is much riskier than on land, said Chen Yurong, senior engineer at the South China Sea Institute of Oceanology, which is in charge of the mission.
The Shiyan 3 is scheduled to cover 5,000 nautical miles this summer.