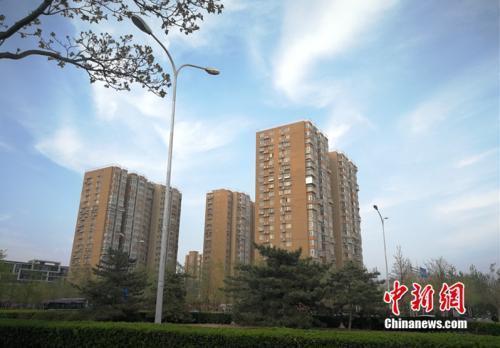 Residential buildings in Beijing. (Photo/China News Service)
(ECNS) - China's authorities announced on Thursday renewed efforts to crack down on property irregularities in 30 major cities, which some experts believe can help maintain stability in the real estate industry.
The new rules introduced by seven governmental departments, including the Ministry of Housing and Urban-Rural Development, will seek to stem four forms of irregularities–speculative investors, illegal agencies, illegal developers, and false advertising.
Speculative buyers secretly manipulated prices, deliberately held off sales, and illegally provided loans for down payments, while illegal agencies added fire to speculation and infringed on rights of tenants with hidden fees and fraudulent contracts, authorities said.
The 30 cities on the list include all four first-tier cities—Beijing, Shanghai, Guangzhou, Shenzhen—as well as new emerging cities like Nanjing, Chengdu and Lanzhou. It also includes smaller cities like Yichang, where prices of new and older houses in May rose 5.7 percent and 5.1 percent respectively from a year ago.
Zhang Dawei, chief analyst with Centaline Property, said the 30 cities are key to real estate regulation—if prices in these cities are stable then the national real estate market will be stable.
Yan Yuejin, director of E-house China Research and Development Institution, said further control is needed in some cities where the real estate market is very chaotic, and some house prices have seemed to drop, but in fact there are many murky operations.
Both Zhang and Yan said the new rules will help regulate the real estate market and rein in rising prices.
More Chinese cities have tightened restrictions on home purchasing by companies amid efforts to further prevent speculation in the sector.