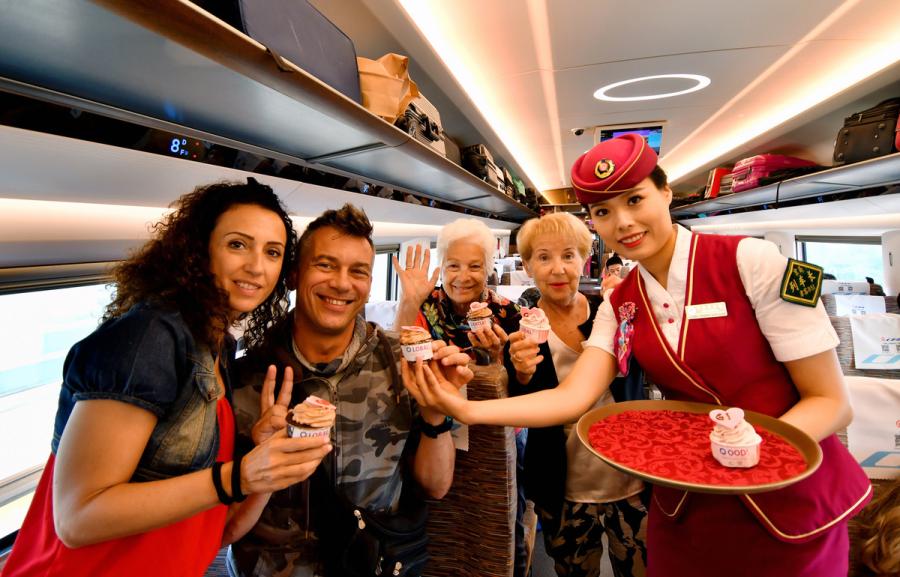 A steward hands out birthday cakes to passengers on the G1 Fuxing high-speed bullet train on Beijing-Shanghai high speed railway line on June 26, 2018. (Photo/Xinhua)
Fuxing high-speed bullet train celebrated its one-year anniversary on G1 high-speed railway line from Beijing to Shanghai on June 26, 2018.
Three new longer Fuxing bullet trains, with a designed speed of 350 kilometers per hour, will start to run on the Beijing-Shanghai line on July 1.
The Fuxing high-speed bullet trains are manufactured by China Railway Corporation and the technologies used on them play a leading role in the world. China owns complete intellectual property rights of these technologies.
Since starting operations on June 26, 2017, the popular bullet trains have provided wonderful experiences to the passengers.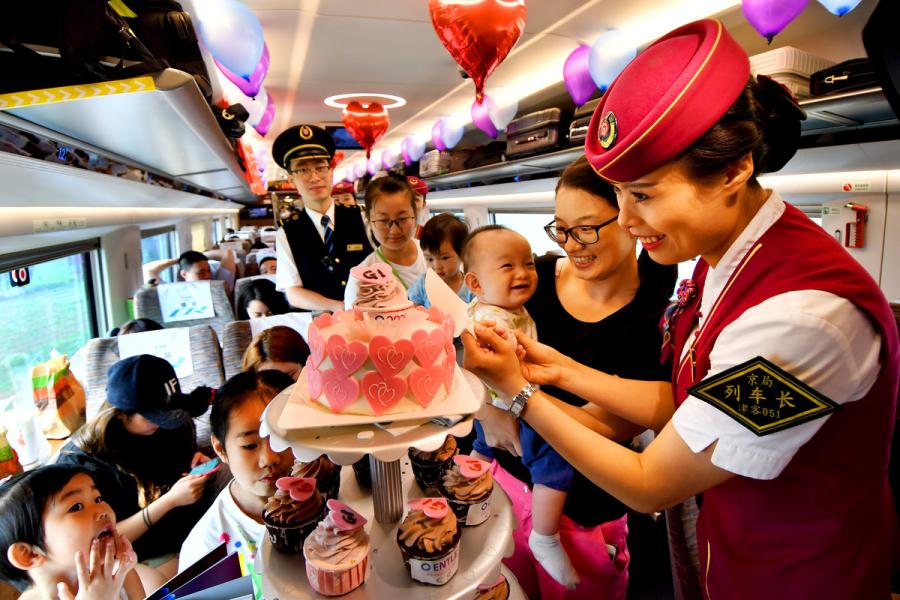 A steward holds a baby passenger's hands to cut the birthday cake on the G1 Fuxing high-speed bullet train on Beijing-Shanghai high speed railway line on June 26, 2018. (Photo/Xinhua)