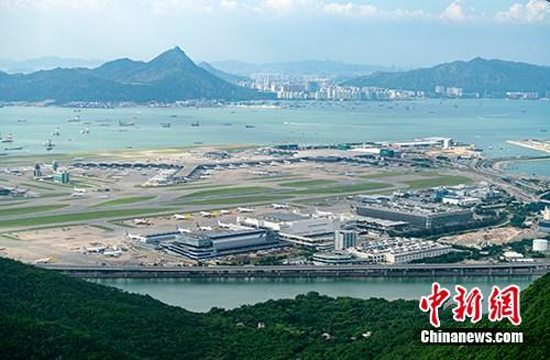 File photo shows the Hong Kong International Airport. (China News Service)
(ECNS) - The Hong Kong Special Administrative Region government will invest more than 1 trillion Hong Kong dollars (US$127.6 billion) in infrastructure in the next 10 years to boost the city's growth and competitiveness in the long term, said Matthew Cheung Kin-chung, chief secretary for administration at the HKSAR.
Construction of the mass transit railway in the 1970s faced doubts regarding safety, but today the city boasts a modern and efficient MTR with more than 5.3 million trips a day, he said on his personal blog Sunday. "If Hong Kong did not have the MTR today, what would our life be like?"
Cheung said it's natural for people to doubt massive government investment in infrastructure projects, calling it a "white elephant" at the beginning, but a government needs to be responsible for meeting the social development and needs of the time.
"We have to stand tall and look afar. The future harvest depends on today's efforts of sowing. To have a sustainable future, Hong Kong must invest heavily in infrastructure projects," Cheung said.
Government investment in infrastructure rose from more than 20 billion HK dollars a year to more than 80 billion HK dollars in the past decade.