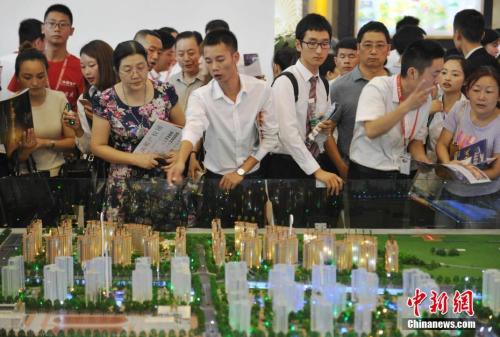 Would-be home buyers visit a real estate sales center. (Photo/China News Service)
(ECNS) -- The Beijing branches of China's big four banks have raised the mortgage rates for first-time home buyers in the capital city.
All four lenders—Industrial and Commercial Bank of China, China Construction Bank, Agricultural Bank of China, and Bank of China—started charging no less than 110 percent of the central bank's long-term benchmark rate.
An ICBC staff said house deals made before May 7 will continue the previous interest rates on housing loans while mortgage rates for second-time home buyers remain unchanged.
Beijing's major banks had previously charged 105 percent of the benchmark rate for first-home buyers.
Since the second half of last year, Beijing's commercial banks have raised mortgage rates amid the government's efforts to cool down the capital's red-hot residential property market. Some smaller banks increased the floating mortgage interest rate by 20 to 30 percentage points over the benchmark rate, effectively raising borrowing costs.