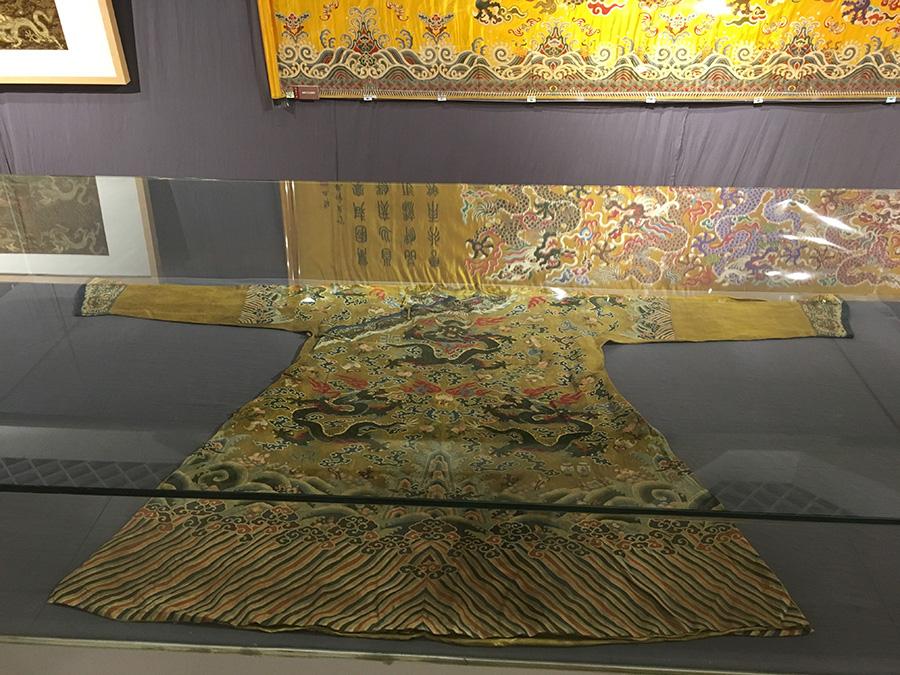 Friday saw the curtain being lifted on a new exhibition displaying several different varieties of ethnic Chinese brocade. (Photo/China Daily)
Entitled Jin Xiu Zhong Hua ("Excellent Brocades of China"), the exhibition — organized by the Chinese National Museum of Ethnology — is being hosted by Beihang University and is on display at the Beihang Art Gallery.
Eighteen kinds of brocades from 16 ethnic groups, including Zhuang, Tibetan, Yao, and Miao, will be on display alongside around 120 pieces of artworks, many of which are cultural relics ranging in age from decades old to hundreds of years.
According to Qin Dailun, curator of the exhibition, a Qing Dynasty (1644-1911) brocade, donated to the Manchu emperor at that time, is one of the exhibition highlights. Qin added that some of the artifacts are also significant for historical studies for their woven characters.
Archaeological evidence shows that Brocades have more than 4,000 years of history in China and some varieties of Chinese brocades have been listed on the UNSECO Intangible Cultural Heritage list.
The exhibition will run until May 25 and Qin revealed that it will tour other universities in Beijing to promote youth consciousness of traditional Chinese arts.
Prev Button
Next Button