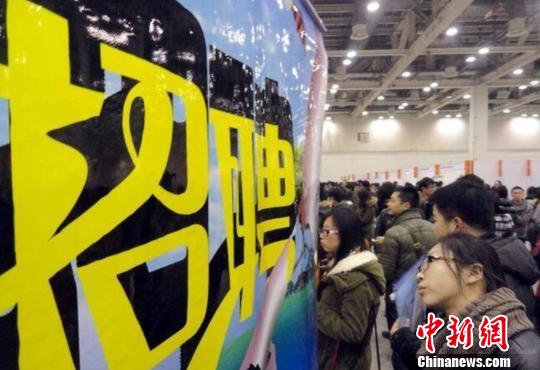 A job fair was held in Tianjin in March 2018. (File photo/China News Service)
(ECNS) - China is confident employment will remain stable despite difficult job prospects and structural challenges, said Lu Aihong, spokesman for the Ministry of Human Resources and Social Security, on Thursday.
Lu said new jobs in cities and towns grew steadily and reached 11.07 million in the first nine months, an increase of 100,000 over the same period last year.
The registered unemployment rate in cities and towns in September was 4.9 percent. Although China had 8.2 million new college graduates this year, their employment situation is generally stable.
Transformation of the rural labor force has also made smooth progress, with 1.36 million people experiencing employment difficulties finding new jobs, an increase of 30,000 over the same period last year, said Lu.
China's stable economic growth and improving economic structure have effectively promoted employment, it was added.
Despite progress, China still faces enormous pressure amid structural issues and increasing uncertainties at home and abroad. Yet good momentum in economic development, innovation and entrepreneurship initiatives will keep employment stable this year, Lu said.