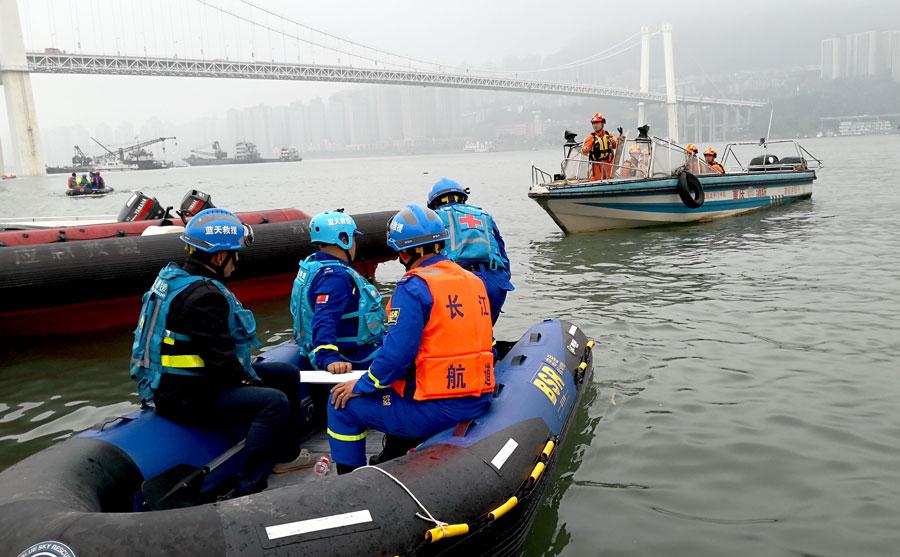 Rescuers search on Monday for passengers who were aboard a bus that plunged into the Yangtze River in Chongqing. (Photo by Zhao Hui/For China Daily)

Vehicle located 71 meters beneath water's surface; 2 bodies recovered

Rescuers have drafted a plan to salvage a bus that broke through a guardrail and plunged into the Yangtze River with an estimated 15 passengers onboard in Chongqing municipality on Sunday morning.

Two bodies were recovered from the water.

With the help of sonar, rescuers located the bus 71 meters below the surface, the Ministry of Emergency Management said in a statement on Monday.

Divers will attach ropes from floating cranes to lift the vehicle out, the statement said.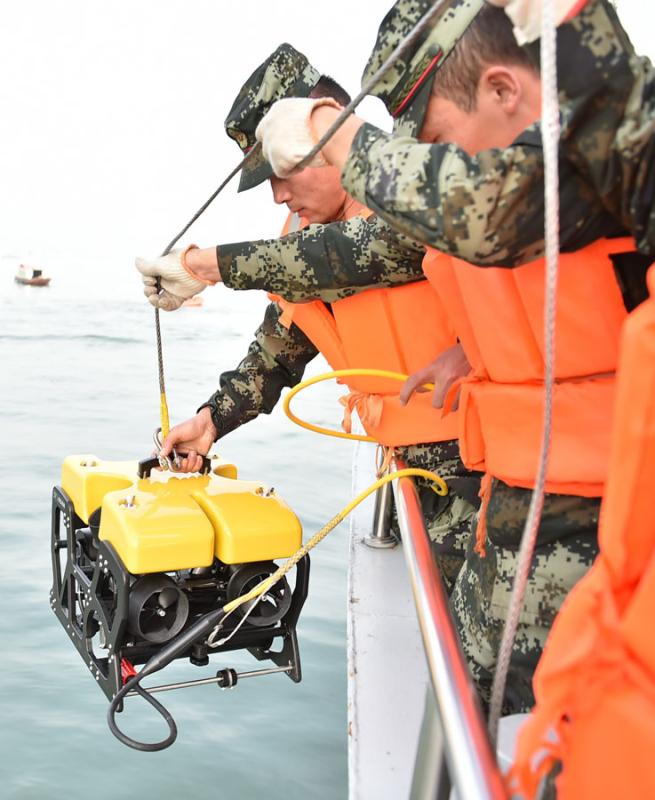 Armed police officers use an underwater robot to search for victims of the crash on Sunday. (Photo by Zhao Hui/For China Daily)

As of Monday morning, at least 70 rescue boats had arrived at the scene, including three floating cranes with total capacity of 125 metric tons. Civilian rescue teams are also contributing and some of the 15 divers on scene are from teams such as Blue Sky Rescue Team and Zhejiang Rescue Team of Ramunion, according to the ministry.

Video taken by the data recorder of a car behind the bus showed that it swerved suddenly onto the wrong side of the road on the Second Yangtze River Bridge, more than 50 meters above the water.

The bus ran into an oncoming car before breaking through the guardrail and plunging into the river. The incident took no more than 10 seconds. There was no sign of braking by the bus, video published by Chengdu Economic Daily shows.

The female driver of the oncoming car was not seriously injured, reports said.