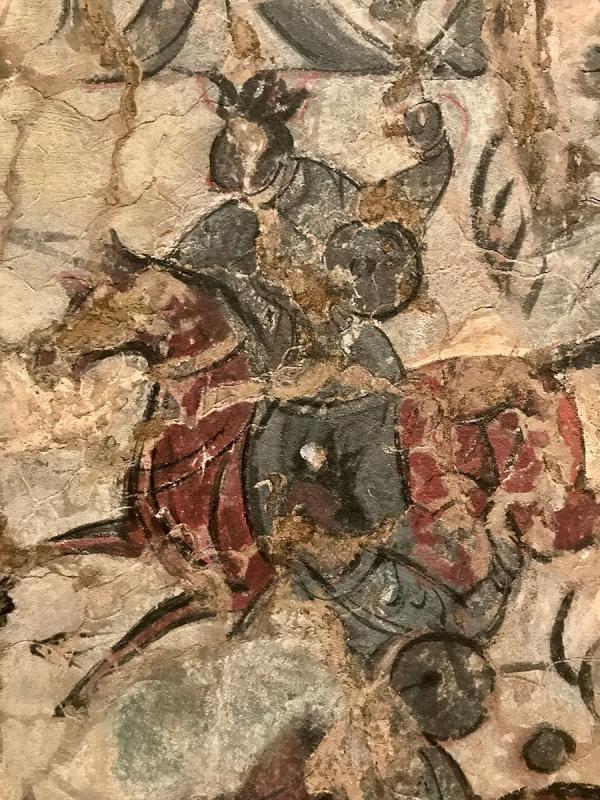 The life-size reproductions of the murals found in tombs in Shanxi province are on show at the Arthur M. Sackler Museum of Art and Archaeology at Peking University. (Photo provided to China Daily)
Datong, then called Pingcheng, was the capital of the Northern Wei Dynasty, before being replaced by Luoyang, in Central China's Henan province, in 439.
According to the inscriptions on broken lacquer pieces found in the tomb, the burial site dated from 435 and contained the remains of a woman surnamed Poduoluo, indicating she was from the Xianbei nomadic group. The group's Tuoba clan founded the Northern Wei Dynasty.
The inscriptions also said Ms Poduoluo was the mother of a general and minister responsible for receiving the emperor's important guests.
Besides the feast painting, archaeologists also found inside the tomb nine other murals bearing different motifs. Their life-size reproductions are also on show at the Sackler museum, together with photos of the tomb and objects found there during excavation work.
Prev Button
Next Button