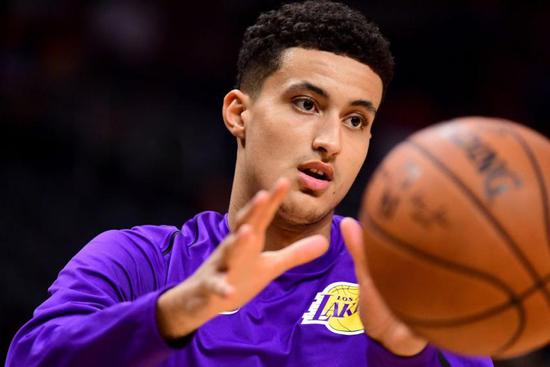 Kyle Kuzma. (Photo provided to chinadaily.com.cn)
Kuzma, who will be visiting China for the first time, will attend a viewing party for Game 1 of The Finals on Friday, June 1 in Weinan, Shaanxi province, hosted by NBA China's broadcast partner BesTV. Later in the day, he will attend a Jr. NBA basketball court donation ceremony in partnership with the Shanghai Sports Federation as part of the NBA's celebration of the International Children's Day.
On June 2, Kuzma will travel to Beijing to meet fans at the Jr. NBA Beijing High School League Finals and host an NBA Cares basketball clinic for migrant school students to celebrate the International Children's Day.
While in Beijing, he will provide live halftime commentary on Tencent's broadcast of Game 2 of The Finals, as well as attend a viewing party on June 4 for NBA League Pass and Tencent Sports subscribers at a cinema in Beijing.
"The NBA Playoffs have been amazing, and there is no better way to celebrate the game than to share the excitement of The Finals with the fans in China," said Kuzma. "I cannot wait to experience their passion for myself and thank them for supporting the Lakers."
On June 3 and 4, Kuzma will visit the newly-opened NBA Playzone Beijing at Changying BHG Mall, where he will interact with children, parents, and meet lucky fans selected from the NBA App and NBA QMQ in the NBA Beijing Office.Kuzma will also travel to Taipei, where he will make an appearance at the NBA Store in Taipei to interact with fans and conduct an interview with Videoland on Thursday, June 7.