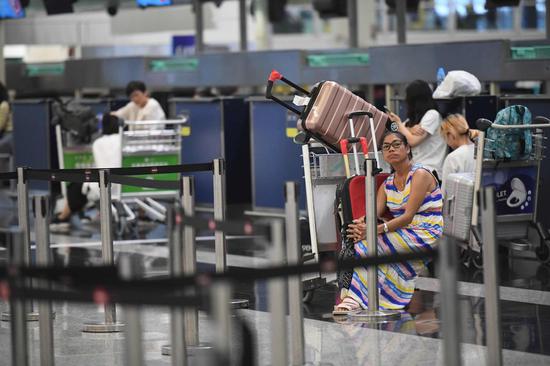 Tourists are stranded due to chaos caused by protesters at Hong Kong International Airport in Hong Kong, south China, Aug. 12, 2019. (Xinhua/Lui Siu Wai)
Airport Authority Hong Kong has obtained an interim injunction to restrain persons from unlawfully and willfully obstructing or interfering with the proper use of Hong Kong International Airport, according to a statement released by Hong Kong International Airport on Wednesday.
"Persons are also restrained from attending or participating in any demonstration or protest or public order event in the airport other than in the area designated by the Airport Authority," said the statement.