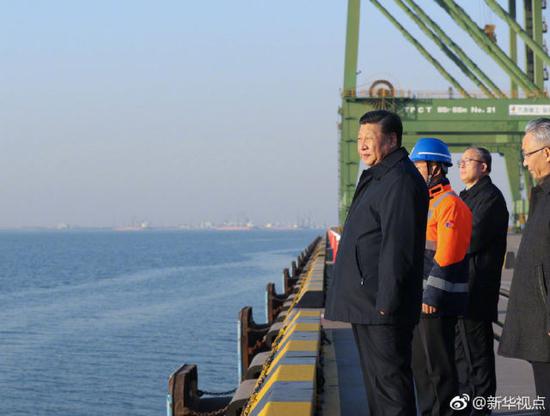 Chinese President Xi Jinping inspects Tianjin port on January 17, 2019./ Xinhua Photo
Chinese President Xi Jinping said building transportation infrastructure is vital to China's economic development.
Xi made the remark on Thursday when he visited Tianjin Port during his inspection to Tianjin Municipality.
"Economy is the top priority in developing a country, and to achieve economic progress, building transportation infrastructure comes first," Xi said.
"We all shoulder the responsibilities to develop the real economy so as to realize the great rejuvenation of the Chinese nation."
Xi was also briefed on how the Tianjin port facilitates the development of the Beijing-Tianjin-Hebei region.