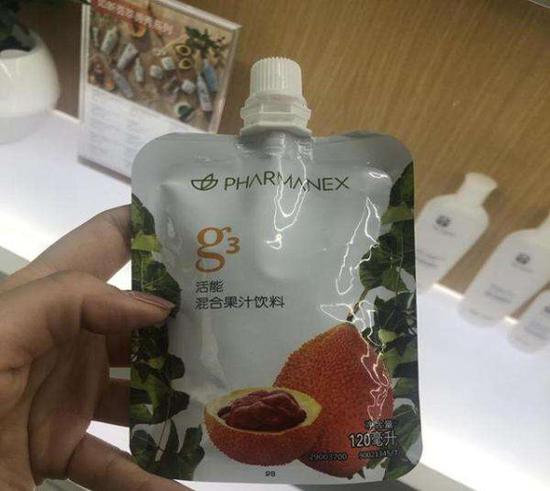 A bag of fruit juice produced by Nu Skin. (Photo/Qianjiang Evening News)
(ECNS) -- A woman has died at 34 years old after drinking fruit juice to fight a fever, raising questions about her employer Nu Skin, a direct sales company.
Lin Li, a pseudonym, died of a severe lung infection on March 2 after she drank nothing but bottled fruit juice in an attempted detox since she caught the fever on Feb. 26.
The woman was reported to have had the habit for a long time, relying on the company's juice rather than seeing a doctor when she was sick.
In response, Nu Skin said an internal investigation showed one of its dealers violated rules on cooperation and was terminated. The direct sales company didn't clarify the nature of the juice that the woman drank.
The company had been exposed for marketing its products with misleading advertisements many years ago. The People's Daily also reported on its illegal business activities in 2013.
Some insiders say, there are companies granted a direct selling license, but that does not guarantee its product sales model follows the direct selling process legally.