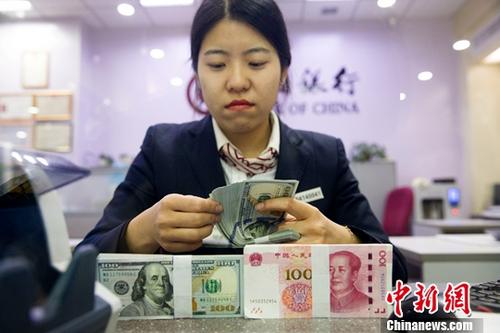 A staff member of Bank of China counts bill. (File photo/China News Service)
(ECNS) - Chinese banks' non-performing loans (NPLs) was below 2 percent in the first three quarters, still in the generally stable range, said Wang Zhaoxing, vice chairman of China Banking and Insurance Regulatory Commission, on Tuesday.
Wang said banks disposed bad loans totaling 1.2 trillion yuan ($170 billion) in the period, 230 billion yuan more than the same period last year, thanks to a series of measures implemented to mitigate financial risks.
The liquidity coverage ratio was 128 percent, and the provision coverage ratio, the ratio of funds set aside to cover bad loans, was 180 percent, according to Wang. The average capital adequacy ratio, the ratio of a bank's capital to its risk-weighted assets, reached 13.8 percent.
The average solvency ratio of insurance companies came in at 245 percent at the end of Q3, and that of core assets at 234 percent, both well above the boom-bust line of 100 percent.
Chinese banks and insurance companies have become more resilient to risks as major parameters are in the reasonable range, said Wang.
It was added that continuous opening up will promote vitality of the financial market.