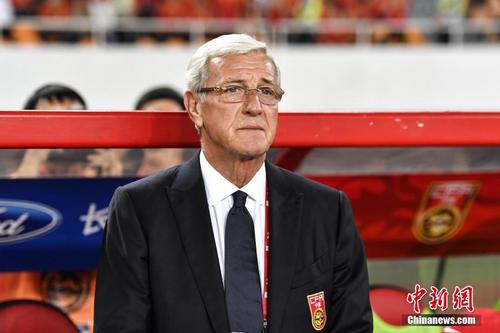 China's national football team coach Marcello Lippi (File photo/China News Service)
(ECNS) - China's national football team coach Marcello Lippi said it's time for him to return to Italy.
At a press conference on Tuesday in Morocco, Lippi said everyone knows he will retire after the Asian Cup early next year. The Chinese Football Association signed a four-year contract with him that expires on Jan. 31 at the end of the Asian Cup.
The veteran Italian head coach said he has already been absent from his hometown for six years and now wants to spend more time with family. "I want to go home," he said simply.
Lippi added that the performance of the Chinese team is not the reason for his departure as progress has been made, even though not great.
"I wish I could leave something important behind," said Lippi.
He also said he would no longer work for clubs and may consider an invitation from a national team if it's not far like China.
China failed to qualify for the 2018 World Cup.