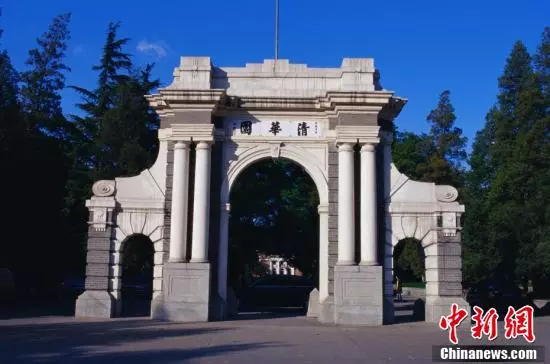 This file photo shows the gate of Tsinghua university in Beijing. (Photo/China News Service)
(ECNS) - Shanghai has unveiled a plan to allow graduates from two top universities to acquire the city's hukou, or household residency, as a measure to attract top talent.
Shanghai University Graduates Employment Work Joint Conference published a regulation Tuesday on how non-Shanghai graduates can apply for a local hukou and a grading system.
Graduates from the prestigious Peking and Tsinghua universities in Beijing, will become the first to benefit from the policy in its pilot stage before expansion to cover more universities.
Those who meet the criteria can directly apply for a Shanghai hukou by Dec. 31.
The hukou is a crucial document entitling residents to a wide range of benefits in a city such as education and healthcare. Many cities have relaxed their hukou policy to attract talent.