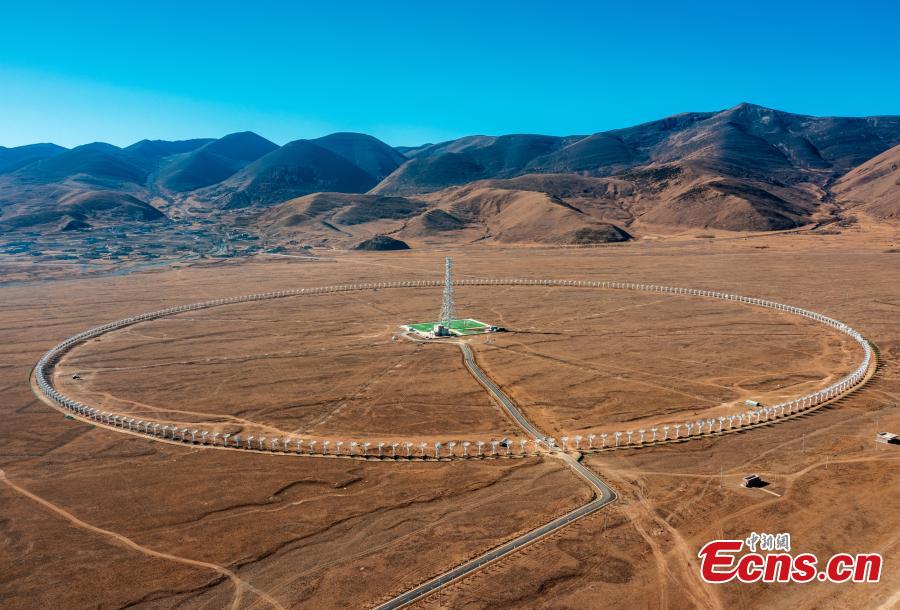 Aerial view shows the construction site of the Solar Radio Telescope (the Meridian Project phase II) in Daocheng county, Ganzi Tibetan Autonomous Prefecture, southwest China's Sichuan Province, Nov. 13, 2022. (Photo/VCG)
The solar radio imaging telescope has completed the hardware integration after four years of construction, and officially entered the phase of concept verification. It is expected to be put into trial operation in June 2023.
The telescope is composed of 313 antennas of 6 m diameter. All antennas are uniformly distributed along a circle of 1000 m diameter. A calibration antenna is place on top of a tower at the center of the circle, from where an arbitrary calibration signal is transmitted to all antennas.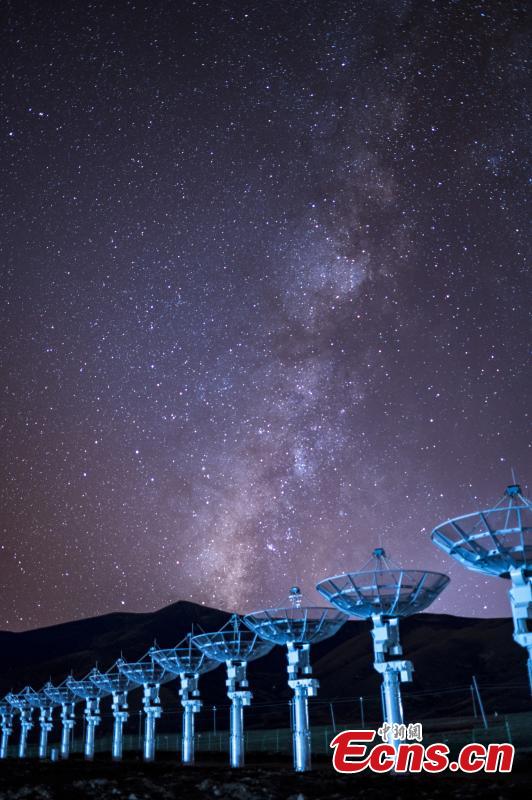 Aerial view shows the construction site of the Solar Radio Telescope (the Meridian Project phase II) in Daocheng county, Ganzi Tibetan Autonomous Prefecture, southwest China's Sichuan Province, Nov. 13, 2022. (Photo/VCG)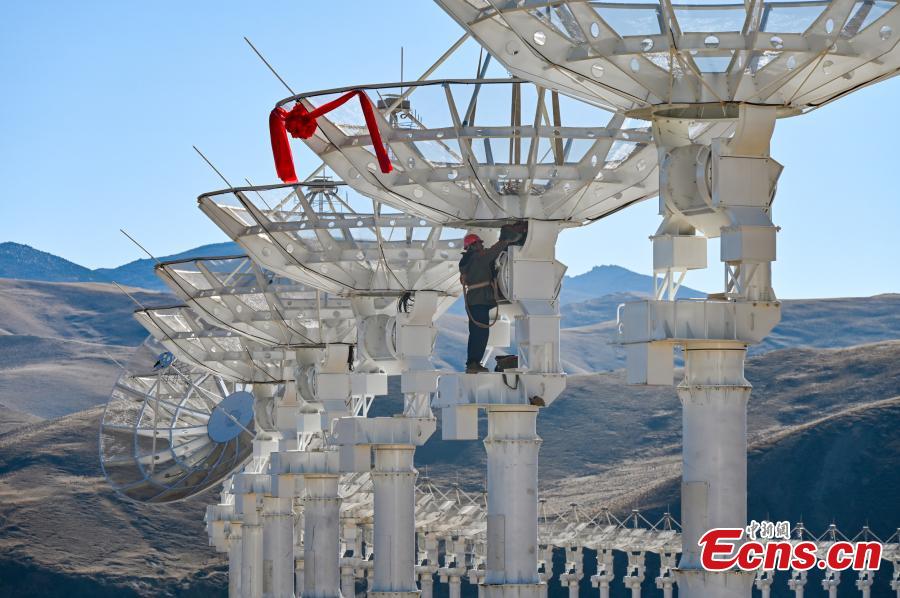 A technician works on an antennas of the Solar Radio Telescope in Daocheng county, Ganzi Tibetan Autonomous Prefecture, southwest China's Sichuan Province, Nov. 13, 2022. (Photo/VCG)