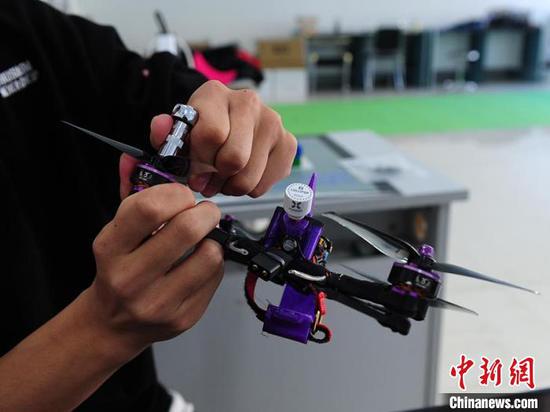 Wang Tielin does research about drone parts. (Photo/China News Service)
(ECNS) -- Wang Tielin, 21, a student in Optical and Electronic Information at Changchun University of Science and Technology, used 3D printing technology to create nearly 1,000 drone parts over four years.
Wang became familiar with 3D printing technology and SolidWorks 3D modeling four years ago, designing drone frames and parts after experiencing professional drone racing at college.
Recently, he completed his/the third-generation Iron Anchor, boating strong acceleration and a large thrust-weight ratio.
It can reach a maximum speed of 180 kph in two seconds.
Wang said he creates customized designs for those who have special needs.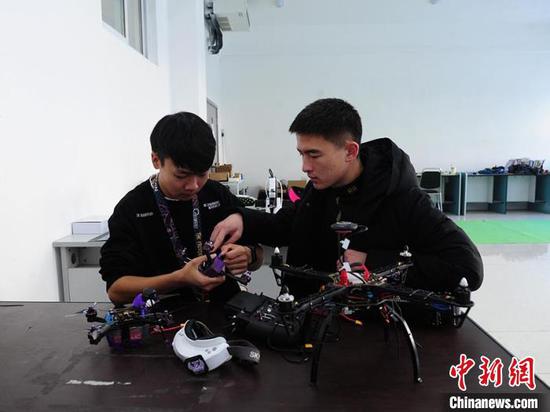 Wang Tielin and one of his schoolmates do research about drone parts. (Photo/China News Service)