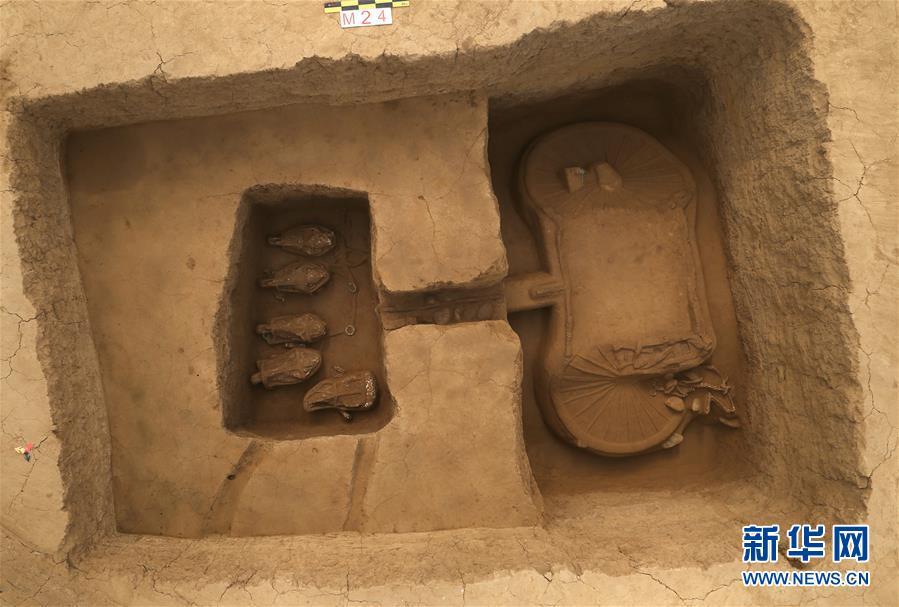 The horse and chariot pit found in Xingtang county of Hebei Province. (Photo/Xinhua)
ETHNIC CULTURE REVEALED
A wagon team consisting of five chariots and 16 horses was excavated last year from a horse and chariot pit in Xingtang county, Hebei province, revealing the story of the Rong and Di, two major ethnic groups that emerged on what is now Chinese territory.
Beside the pit, the relics that dated back from the late Spring and Autumn period (770 BC-476 BC) to the mid-Warring States period (475 BC-221 BC) included caves where the heads and hooves of a large number of cattle, sheep and horses were buried in different layers.
Bronze utensils and pottery that originated from the central plains where the Huaxia ethnic group stemmed from were also found in the ruins, indicating the integration of the Huaxia culture with the culture of the Rong and Di.
Prev Button
Next Button