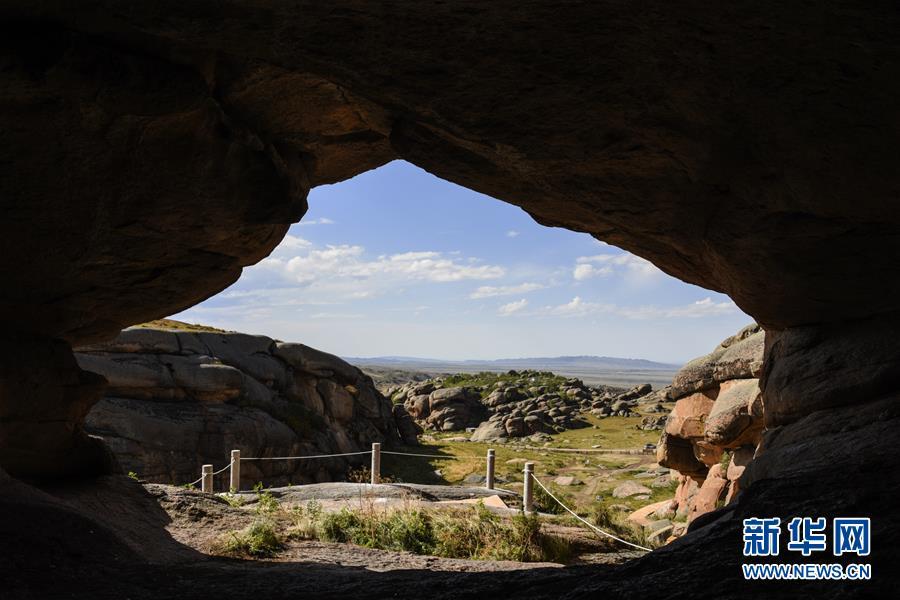 The paleolithic cave site found in Xinjiang Uygur autonomous region. (Photo/Xinhua)
ANCESTORS CAME AFAR
From a cave at the crossroads of China, central Asia and Europe, archeologists found remains dating back 3,500 to 45,000 years. It is the first Paleolithic cave site found in Northwest China's Xinjiang Uygur autonomous region.
The processing method for an oval stone scraper with a sharp edge found in the cave was similar to that for artifacts from cultures in the western part of the Eurasia Continent.
This finding could help decode cultural exchange between both ends of Eurasia, and understand the migration of human ancestors, according to experts.
The Chinese Academy of Social Sciences announced Tuesday the six greatest archeological discoveries of the country in 2017.
"The most valuable part of archeology lies in the information of human activity unravelled from the ruins," said Chen Xingcan, director of the Institute of Archaeology.
The six findings contain information on human activity over a time span of more than 40,000 years.
Prev Button
Next Button