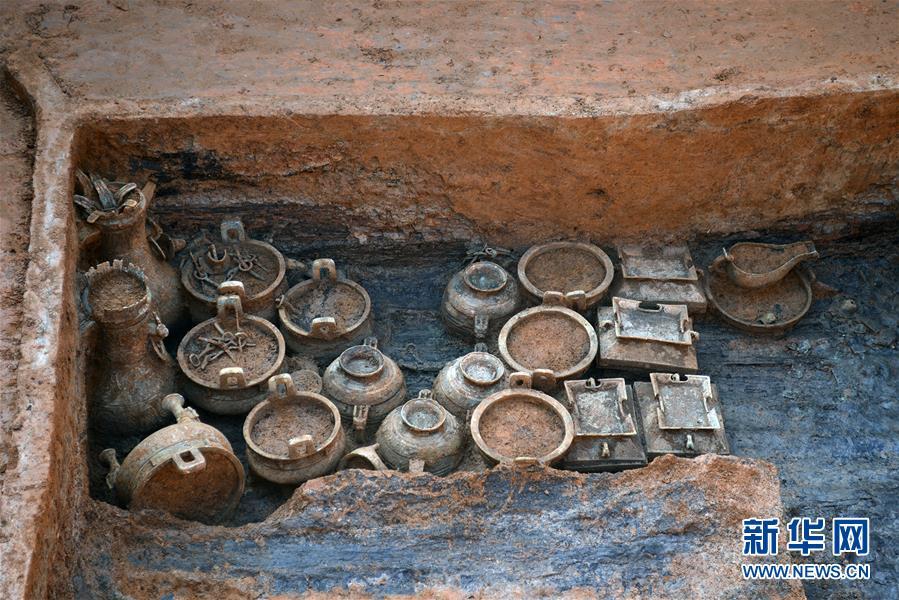 The bronze vessels unearthed at the Jingshan county in Hubei Province. (Photo/Xinhua)
BRONZE FOUND
Over half a century ago, nearly 100 pieces of bronze vessels were unearthed in Jingshan county in Central China's Hubei Province, leading to the discovery of an unrecorded ancient state -- Zeng State, dating back about 2,700 years.
As more relics were uncovered, the mystery of the state gradually came to light. Last year, a bronze pot was discovered, proving that metal used to be transported from the south to the capital of the Zhou Dynasty in the north.
Archeologists believe that the large scale of bronze relics found in the remains indicates the Zeng State was most probably in charge of the smelting, production and transportation of bronze utensils of the Zhou Dynasty.
Prev Button
Next Button