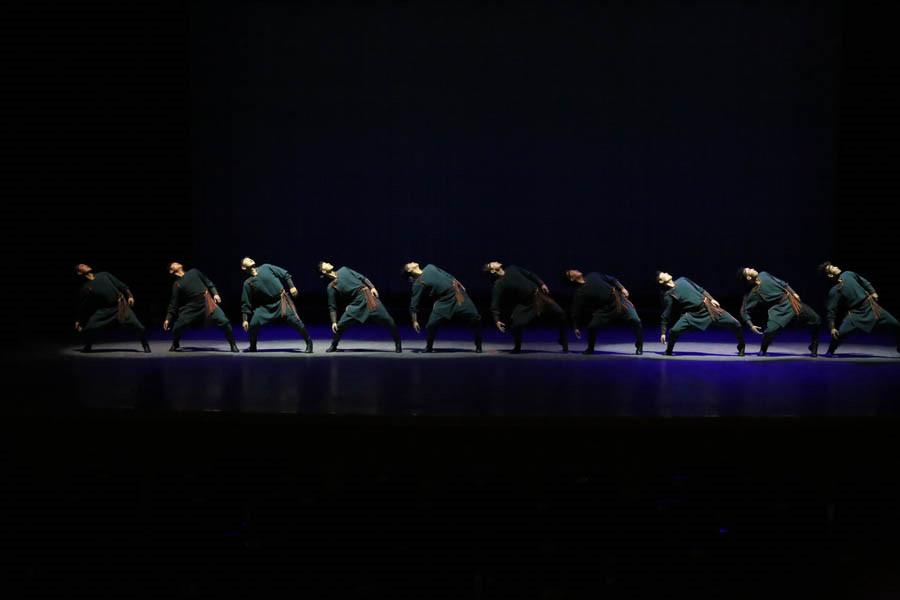 The Ordos Otog Banner Ulan Muqir troupe has a wide repertoire that includes folk music and dance. It has reached out to audiences in big cities, such as with its latest show in Guangzhou. (Photo provided to China Daily)
Like Hasieerdeni, Ren was a big fan of the Ulan Muqir troupes in his childhood.
"When I was a child, we didn't have contemporary entertainment like TV or cinema. The shows brought by Ulan Muqir troupes were my favorites," Ren says. "Despite long and bumpy road trips, the troupes visited us every summer."
Ulan Muqir troupes mostly perform outdoors and the audience joins in during the shows.
"With the grasslands, blue skies and white clouds, we sing and dance together," Ren says.
Though the spirit of Ulan Muqir has been preserved by the troupes despite changes in modern China, such artists have tried to update their performances to cater to the younger generation.
Ren says his troupe has the tradition of training young performers to carry on the legacy.
As a core member of his troupe, Hasieerdeni composes based on local folk songs and mixes contemporary music elements to entertain audiences of all ages.
"I used to be an indie musician before I joined the troupe. Our ancestors left us a large number of folk songs-a great treasure and the source of my inspiration," he says.
Prev Button
Next Button