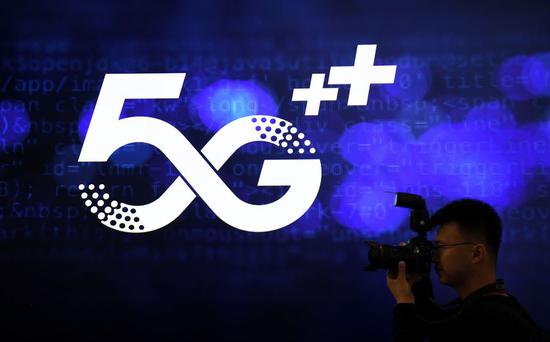 A visitor takes photos at the China International Digital Economy Expo (CIDEE) in Shijiazhuang, north China's Hebei Province, Oct. 11, 2019. (Xinhua/Wang Xiao)
China expressed the hope Wednesday that Britain will take an objective and fair position, make an independent choice in line with its own interests on the issue of 5G, and provide a fair, just, open and non-discriminatory business environment for Chinese enterprises.
Foreign Ministry spokesman Geng Shuang made the remarks at a routine press briefing when answering a question concerning the U.S. pressure on Britain to ban the use of Huawei's 5G technology.
Geng noted that Huawei has been operating in Britain for many years, investing billions of pounds, supporting tens of thousands of jobs, setting up joint research centers and actively fulfilling social responsibility.
He urged the United States to stop generalizing the concept of national security, smearing and blaming China and suppressing Chinese companies unreasonably.
"What is the real intention of the United States to slander China and suppress Chinese enterprises? I believe any country that upholds an objective and fair position can clearly see," Geng said.