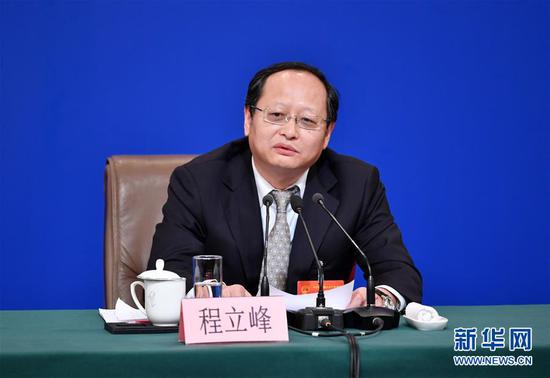 Cheng Lifeng, a member of the NPC's Natural Resource and Environmental Protection Committee speaks at a news conference on the sidelines of the annual session of the National People's Congress in Beijing, March 9, 2019. [Photo/Xinhua]
Special: NPC, CPPCC Sessions 2019
The draft law on activities and environmental protection in Antarctica has been included in the legislation plan of the 13th NPC Standing Committee, and legislators are busy with the research and preparation work, a senior legislator said on Saturday.
China, as a consultative member of the Antarctic Treaty, plays an important role in Antarctic activities. And there's the need to transform the Antarctic Treaty system into domestic laws to clarify responsibilities among various departments and regulate relevant activities, said Cheng Lifeng, a member of the NPC's Natural Resource and Environmental Protection Committee.
In accordance to the legislation agenda, the committee is actively doing research and busy drafting the law, he said at a press conference on the sidelines of the ongoing annual session of the 13th NPC.