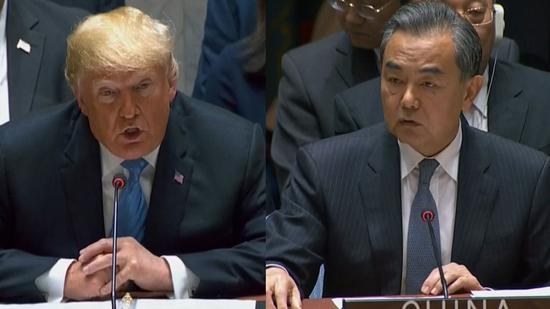 President Donald Trump says China has been meddling in the November election in the United States.
Trump offered few details, but said at a meeting of the U.N. Security Council, "Regrettably, we found that China has been attempting to interfere in our upcoming 2018 election."
China's State Councilor and Foreign Minister Wang Yi responded at the same meeting, pushing back against allegations of election meddling saying, "We do not and will not interfere in any countries' domestic affairs. We refuse to accept any unwarranted accusations against China, and we call on other countries to also observe the purposes of the U.N. charter and not interfere in other countries' internal affairs."
U.S. intelligence officials have said previously that other nations could opt to try and copy Russia's playbook of meddling in the 2016 U.S. presidential election.