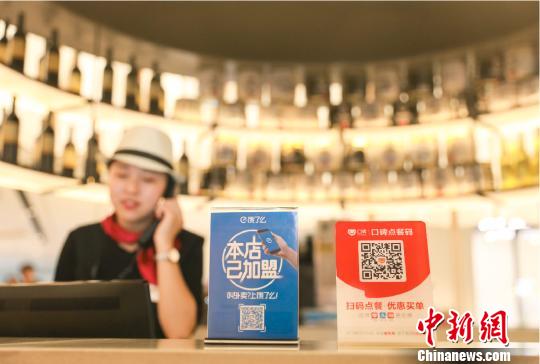 (File photo/China News Service)
With International Women's Day on the horizon, Chinese retailers are rushing to offer coupons and discounts. Open Taobao and you will see a giant banner with the caption "March 8th Goddess Day." The rule of the game this year is that for every 300 yuan spent, one can get 30 yuan off.
What the retailer discovered is the "Sheconomy"-cashing in on female consumers to boost online sales and it is thriving in China. Chinese women, with the highest female labor participation rate in the Asia Pacific, contribute to 41 percent of the nation's GDP, according to a report by McKinsey Global Institute. Their increased income and growing pursuit for self-improvement, and sometimes self-gratification are fueling the e-commerce industry like never before.
Breadwinners instead of just homemakers
Qi Yu, a 39-year-old stock broker in Beijing, never runs out of lipstick. She has bought so many tubes that many of them run past expiry date.
Last year, she spent 70,000 yuan (10,447 U.S. dollars) on Taobao-around 5,000 yuan (746 U.S. dollars) on average every month, not counting other e-commerce platforms she regularly goes to. She says she rarely purchases a product because it is on sale. Most of the time, she buys it because she sees it when swiping her phone.
China has enjoyed one of the highest female labor participation rate worldwide since the 1950s, but it is only recently that women's average contribution to household income rose to 50%. In 2018, the average annual income for women in China reached 92,000 yuan (13,730 U.S. dollars). With a higher paycheck, women are also showing increasing independence in handling finances. From credit cards to online borrowing apps, women now have exclusive control over their purse strings.
Chinese women nowadays don't seem to live up to the stereotypes of dutiful wives, mothers and baby breeders. Study shows that the line share of women's spending goes to clothes and cosmetics-investment in themselves for image-improvement.
In an interview with CGTN Digital, vip.com, an e-commerce website with 300 million users based in Guangzhou, said the demand for high-end cosmetics has been on the rise, among female users between 20 and 40 years old. Those who buy high-end cosmetics, including La Mer and SK-II now account for 65 percent of that age cohort and are expanding at a 20-percent rate annually.
It is not all parties, planes and pampering for Chinese women. A joint survey by vip.com and JD.com shows women make most of the purchasing decisions for their households, buying clothes and cosmetics for their husbands or shampoos and conditioners for parents. The more economically advanced the city is, the more likely its women residents have a greater say in household purchase.