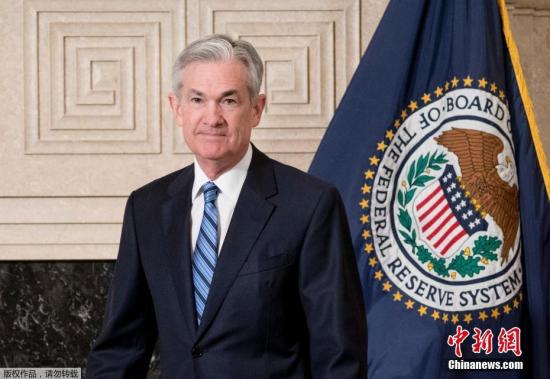 File photo of Jerome Powell. (Agencies)
Jerome Powell, chairman of the U.S. Federal Reserve, spoke of "continued gradual increases" in U.S. interest rates at a conference in Portugal on Wednesday.
"As the economy recovered, the need for highly accommodative monetary policy was clear," Powell said. "But with unemployment low and expected to decline further, inflation close to our objective, and the risks to the outlook balanced, the case for continued gradual increases in the federal funds rate is strong."
He was speaking a week after the Fed raised rates for a second time this year. Wednesday's comments, made at a European Central Bank (ECB) forum in Sintra, a town 29 km northwest of Lisbon, reinforced market expectations for four hikes in 2018.
Powell was taking part in a roundtable "Policy Panel" discussion alongside Mario Draghi, president of the ECB.
When asked about U.S. President Donald Trump's trade tariffs, Powell said he preferred not to comment on trade policy, but he admitted that "for the first time we are hearing about decisions to postpone investments."
For his part, Draghi said, "it's not easy and it's not yet time to see what the consequences on monetary policy of all this could be, but there's no grounds to be optimistic."
The discussion was the last event of the three-day ECB Forum on Central Banking, entitled "Price and wage-setting in advance economies."