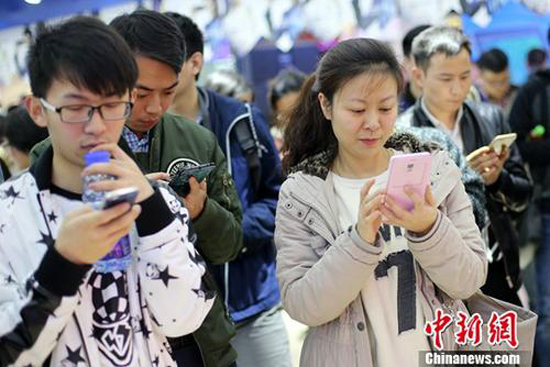 (File photo/China News Service)
(ECNS) -- Nearly 90 percent of Chinese internet users did not go to university and over 70 percent earn less than 5,000 yuan ($700) a month, according the latest report on the country's internet development.
The report by the China Internet Network Information Center said those who completed middle and secondary school accounted for 38.1 percent and 23.8 percent, respectively, of the total internet population in China.
Among the 854 million internet users by the end of June, 10.5 percent had a junior college degree and 9.7 percent had a bachelor's degree or above.
Those who earned 2,001 to 5,000 yuan a month accounted for one-third of the total, while 19.9 percent had no income or a monthly income of less than 500 yuan.
The largest group of internet users are students, some 26 percent, followed by the self-employed at about 20 percent.
China still had more than 540 million people not connected online by the end of June, mainly due to a lack of skill or education, and mostly in rural areas.