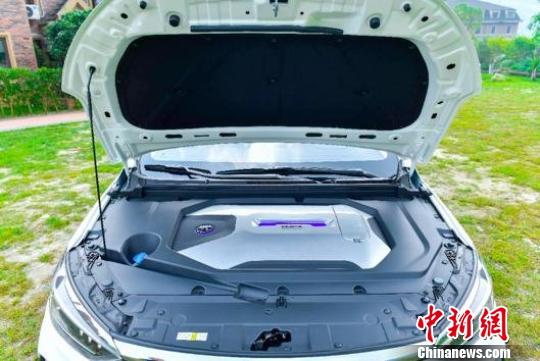 (Photo provided to China News Service)
Special: 70th birthday of PRChina
(ECNS) -- The Ministry of Industry and Information Technology has rolled out a plan to accelerate development of a system to recycle expended batteries piling up amid booming sales of new-energy vehicles (NEVs) across Beijing, Tianjin and Hebei in northern China.
The three regions have been pushing for coordinated development in recent years, with many policies, working mechanisms and projects underway.
China Automotive Technology & Research Center estimated the amount of dead batteries will hit about 200,000 tons in 2020 and 350,000 tons by 2025. Efforts to recycle these face daunting challenges such as the rapid growth in numbers, technical difficulties, high costs and low efficiency.
According to the ministry, a sound battery recycling system is urgently needed. Priority will be given to the Beijing-Tianjin-Hebei area, which will have 6,483 tons of redundant NEV batteries in 2019 and 10,446 tons next year, Beijing News reported.
Beijing Automotive Group Co., Ltd. (BAIC), a major automobile manufacturer in China, is behind a recycling project that has broken ground in Huangye City, Hebei Province.
Earlier this month, Beijing also announced 18 projects operated by 21 companies to boost efforts in recycling batteries.