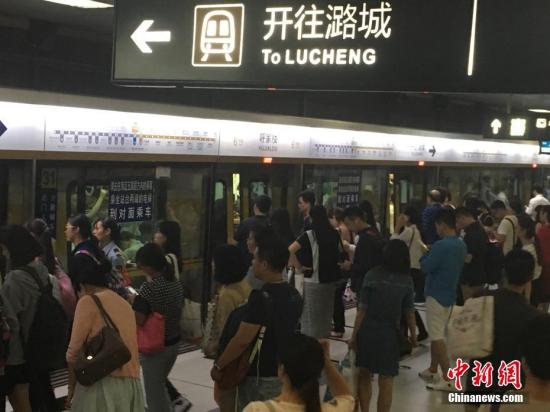 Passengers wait to get on a subway train in Beijing. (File photo/China News Service)
(ECNS) - Beijing's public transportation authority released a list detailing uncivilized behavior unacceptable in the metro that could affect a violator's social credit score.
Beijing Municipal Commission of Communications said the new measure is in line with regulations introduce by the State Council and Beijing as well as the capital's development requirements.
Uncivilized behavior that could be recorded includes fare dodging, ticket forgery, occupying multiple seats in the subway train, eating -- infants and patients excluded -- touting products and other marketing activities, and playing loud videos or music.
Such behavior will be discouraged and stopped first, and if passengers continue the prohibited activity, they will be reported to police or traffic authorities who will make a record of the malpractice in the personal social credit system.
Wrongdoers can apply to correct the record by volunteering in rail transit services, according to the commission.