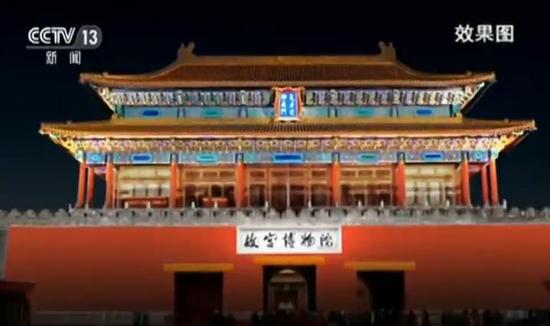 Screenshot of a CCTV report.
Special: Spring Festival 2019
(ECNS) - All tickets for late-night entry to the Palace Museum during China's Lantern Festival were booked within seconds.
For the first time in the museum's 94-year history it is allowing free visits on February 19 and 20, the 15th and 16th days of the first lunar month.
Visitors can enjoy the magnificent view of the lit-up Meridian Gate before entering the tower and touring the exhibition "Celebrating Spring Festival in the Forbidden City."