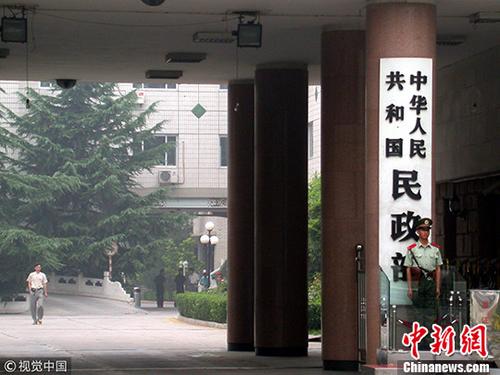 China's Ministry of Civil Affairs. (Photo/VCG)
(ECNS)-- China's Ministry of Civil Affairs has approved interim provisions for charity organizations, banning them from eight types of investment activities. 
The new regulations stipulate that charity organizations shall not engage in direct stock trading, direct purchase of commodities and financial derivatives, investment in personal insurance products, loans to individuals and enterprises in the name of investment or other activities prohibited by laws and regulations of the state, including illegal fundraising. 
Charities can carry out investment activities on the premise that the annual expenditure for related activities meets statutory requirements and donated assets are allocated in full and on time, according to the new regulations.
Proceeds from investment should be used for charitable purposes, it was added. 
Property open to investment is restricted to non-limited assets and limited assets that need no temporary allocation during the investment period. 
Government-funded assets and those included in the donation agreement prohibited from receiving investment should not be allocated funds. 
Charitable organizations will face punishment in case of violation.