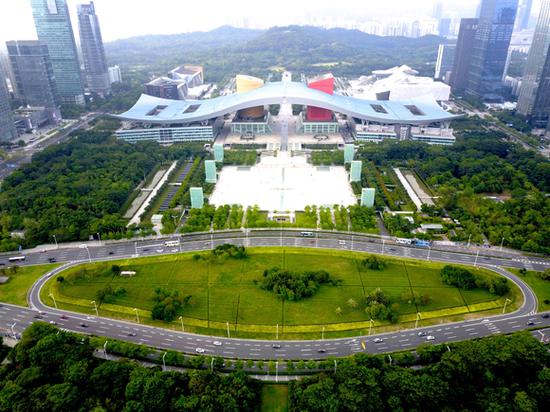 An aerial view of Shenzhen, Guangdong province. (File photo/China News Service)
(ECNS) - China's southern megacity Shenzhen has refuted rumors that it will be elevated to a municipality directly under the administration of central government, which would put it on an equal footing with Beijing, Shanghai, Tianjin and Chongqing.
The Shenzhen Internet Information Office said in a statement posted to its official WeChat account - a social media platform - the rumor is completely ungrounded and purely speculation by individual netizens.
It said Shenzhen will strive to lead a new era in China's development to build a moderately prosperous society in all respects. Shenzhen will also be the among the first to realize socialist modernization, the statement added.
A former fishing village, Shenzhen has enjoyed a vibrant economy made possible by the policy of "reform and opening up"  and is today a leading global technology hub.