China set out its position on Sino-U.S. trade frictions in a comprehensive white paper on Monday as Washington imposed fresh tariffs on Chinese goods.
U.S. tariffs of 10 percent on an additional $200 billion worth of Chinese products came into effect at noon Beijing time. And China's customs agency said it responded by beginning to collect taxes of 5 or 10 percent on a $60 billion list of 5,207 American goods, from honey to industrial chemicals.
The escalation coincided with a 36,000-character response from China, stressing the importance of dialogue, identifying possible solutions to the dispute and setting out Beijing's stance backed by data-based evidence.
The white paper accused the U.S. of "trade bullyism" as well as attempted "economic hegemony," and included a wide-ranging critique of the protectionist policies pursued by the Trump administration.
The six-part paper laid out the benefits of trade cooperation to both the U.S. and China, and underlined the damage to the global economy as a result of the trade conflict instigated by the Trump administration.
It added that given the different stages of development and systems of the two countries, some level of trade friction was inevitable, but emphasized the importance of cooperation and dialogue, adding that multiple rounds of China-U.S. negotiation "in the spirit of equality, rationality and moving to meet each other halfway" have allowed ties to develop over many years.  
"Trade and economic friction between the two sides has escalated quickly over a short period of time, causing serious damage to the economic and trade relations which have developed over the years through the collective work of the two governments and the two peoples, and posing a grave threat to the multilateral trading system and the principle of free trade."
A section was also devoted to data-based evidence rebutting "false accusations" and highlighting how trade is affected by the U.S. economic model, as well as outlining China's adherence to global trade rules and its policies on investment, research and other economic matters.
The white paper argued that the U.S., under the current administration, has abandoned the norms of mutual respect that guide international relations.
"Rather, it has brazenly preached unilateralism, protectionism, and economic hegemony, making false accusations against many countries and regions, particularly China, intimidating other countries through economic measures such as imposing tariffs and attempting to impose its own interests on China through extreme pressure," according to the white paper.
Key points of the white paper: 
1. Mutually beneficial China-U.S. cooperation 
China-U.S. bilateral economic cooperation has led to fruitful results in fields including goods trade, service trade and investment, which is a strong demonstration of mutual benefit and win-win cooperation.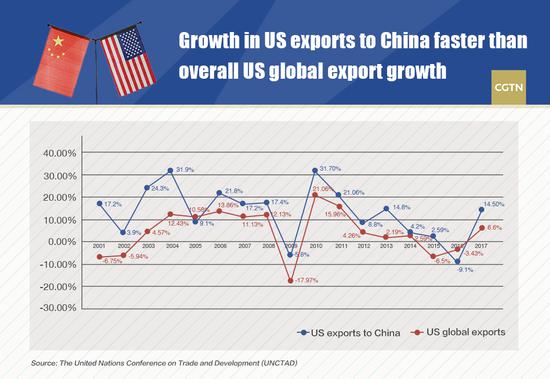 2. The facts about China-U.S. trade relations 
Data-based evidence from U.S. and Chinese sources highlights how trade is affected by the U.S.'s own economic model as well as China's adherence to global trade rules and its policies on investment, research and other economic matters.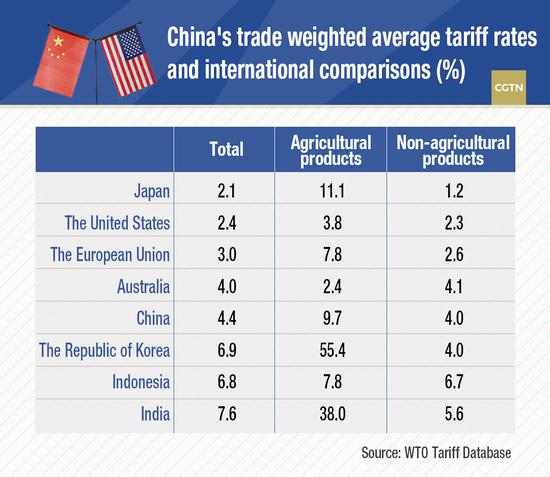 3. Trade protectionist practices of the U.S. 
The U.S. has imposed a large number of restrictive policies on trade and investment, impeding fair trade and competition and isolating the global industrial chain.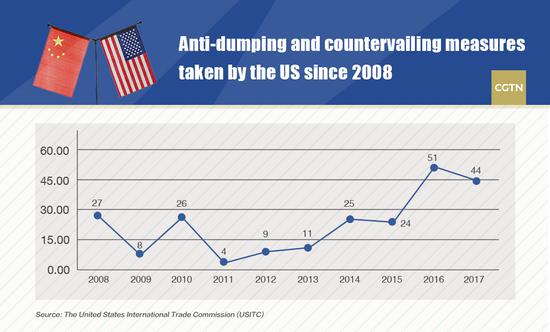 4. Trade 'bullyism' practices of the U.S. 
The current U.S. administration has trumpeted "America First" and abandoned international rules as well as its own promises, causing trade disputes while damaging the multilateral trade system and interests of all. 
Bypassing the WTO dispute settlement mechanism, the U.S. launched a series of trade investigations on international trade partners based on its domestic regulations such as Section 301, Section 201, and Section 232 and resorted to punitive tariffs on WTO members without authorization from the WTO. 
These practices not only hurt the interests of WTO members but also sabotage the international trade system. 
5. Damage of improper U.S. actions on global economy 
The extreme trade protectionism practices conducted by the U.S. have damaged the world economic order and trade system while undermining the global value chain and labor division system.  
6. China's position 
Trade and economic relations between China and the United States concern not only the well-being of the peoples of the two countries, but also world peace, prosperity and stability. 
Monday's tariffs were in addition to those already in place on $50 billion worth of each other's goods earlier this year.